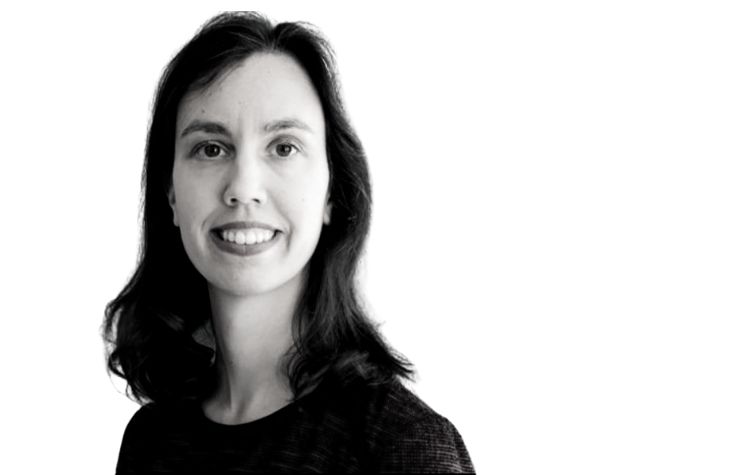 February 11, 2021
It goes without saying that innovation is paramount to Illumina's culture and success. And it's thanks to our employee inventors who contribute to our patent applications each year. Through an internal Inventor Recognition Program, we recognize our hard-working inventors, specifically those with "first-in-family" applications. The tiered program features several levels of reward, which increase as the employee's contributions increase, from Inventor (one patent) up to Distinguished Inventor (50 patents).
With 13 patent applications to her name, Senior Staff Engineer Jenn Foley holds the most applications of any woman currently at Illumina. Now in her eighth year at the company, Foley is our most prolific female inventor. In celebration of National Inventors Day and International Day of Women and Girls in Science, we sat down to ask her about inspiration, innovation, and what we can all accomplish together.
You studied molecular biology at Princeton, then earned a PhD in bioengineering and biomedical engineering at University of Washington, and did a tissue engineering postdoc at Penn. What have you learned about perseverance?
The best advice I received on perseverance was from the first professor whose lab I worked in at Princeton. My first day in the lab he said to expect 90 percent of your experiments to fail. If everything you do works right off the bat, you aren't pushing the limits of knowledge or innovation and someone else would have already done it. You can't make big leaps without some appetite for risk.
Viewing those "failed" experiments as a chance to learn and overcome challenges can make or break how you take a day in the lab which doesn't go the way you expected. That frame of mind will make it easier to get back in the saddle and think of a different way to go about the challenges you are facing.
You can't make big leaps without some appetite for risk.
What intrigues you about the study of genomics? Was there a specific moment when you realized this was your calling?

When I was around seven, I suddenly got a rare and undiagnosed allergy condition leading to anaphylactic shock and numerous visits to the emergency room. I went on a diagnostic odyssey everywhere, even to Mayo Clinic. Eventually, my mom came across a doctor at Northwestern who was one of a couple of researchers in the world who specialized in my rare condition. This physician helped me get my life back to normal. That experience pushed me towards looking into medicine and biology as a career. Also, it planted the seed for me to dive into developing medical diagnostics. You can't fix a problem if you cannot diagnose it. I knew that firsthand. Hence, in graduate school when I was rotating in different labs, I was naturally attracted to work on a microfluidic diagnostic project which was the subject of my PhD thesis.
What achievements are you most proud of?
In the past, I have applied for patents on storing reagents on disposable fluidic systems thereby eliminating the need for sophisticated shipping and storage methods or complex methods of introducing reagents. We often speak of "democratizing sequencing." These methods are needed to simplify how our customers store and interact with our consumables, so that a "democratization" process is possible.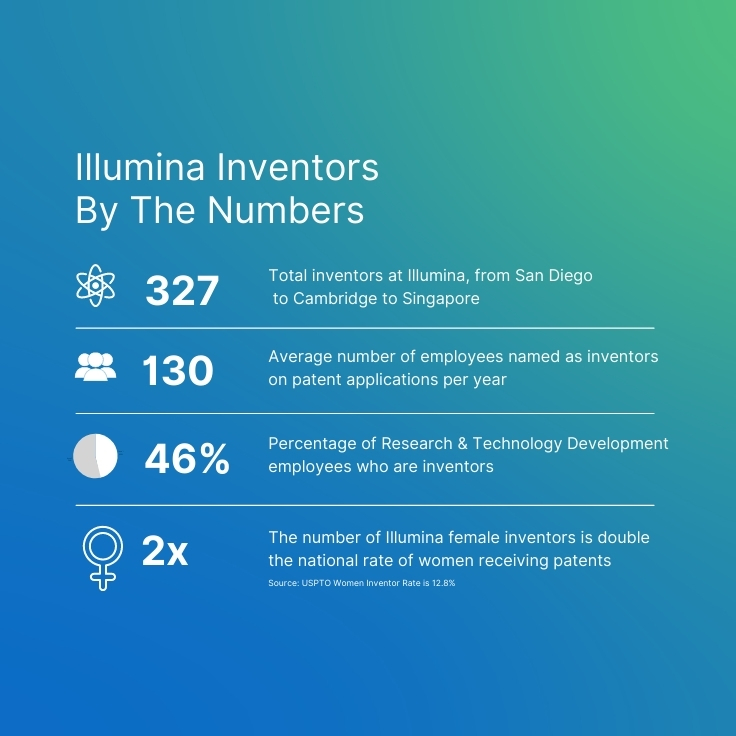 Looking ahead at the next year or so, what work are you most excited about at Illumina?
I am excited at the prospect of the NextSeq 2000, having participated in that project. Also, like most people, oncology applications surrounding liquid biopsy really excite me. My father wasn't diagnosed until stage 4 cancer when it is too late for most treatment options. A simple liquid biopsy would go a long way to catch things early.